SKILLED, BI-LINGUAL & PROFESSIONAL
San Giorgio NCC car service and its private drivers would like to offer you its best Italian welcome! We are a family-owned and operated car service with private driver company, dedicated to excellence with a personal touch on quality business and tourism transportation in the throughout Tuscany, Veneto, Emilia Romagna regions and beyond!
We offer a top-quality  experience, with skilled and professional private drivers all of which have extensive knowledge of the local regions. Our private drivers are fully certified and licensed and have years of experience in the field with an emphasis on hospitality and professionalism. We provide services not only to the tourism industry but also to local business. Our bi-lingual drivers (fluent in English and Italian), will be delighted to help you plan your trip to Italy and support you on the ground once you arrive.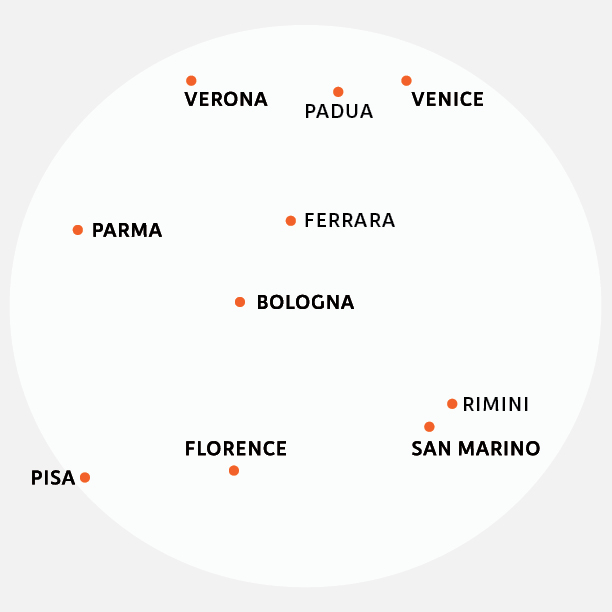 ABOUT OUR OWNER
Marco founded San Giorgio NCC following a career spanning two decades in the diving and boating industry. As a full qualified boat captain, Marco spent the last 20 years of his career as a diving instructor and boat captain. Having enjoyed a fantastic career in the tourism industry, he decided to return home to Ferrara and wanted to continue his career in the customer service industry. With the continued uptick in tourism he saw a niche in the market where there is currently a high demand for Italian and English speaking drivers and a high end private transfer service for the tourism industry. Having grown up in the Ferrara and Bologna region, Marco can make excellent Bologna/Ferrara and Tuscany tourist recommendations – be sure to ask him!
QUOTES
We can provide tailored quotes for your trip typically within the hour – and these can of course be tailored to you needs depending on your requirements. In addition to airport transfers we can create bespoke journeys of the local areas you'd like to visit, please contact us to have your personal trip crafted from start to finish. Local history and wine trips of the region are proving very popular!  Example routes below: